Swimming Pool Installation - Los Angeles Area
Let Your Custom Pool Reflect Your Unique Lifestyle:
(661) 667-4220
When you partner with our pool construction and design team at Thomas Pools, you receive lifelong support for your pool. We can help you create an attractive backyard oasis that can last for years to come. Whether you're looking for a freeform, traditional, in-ground, or above ground pool installation, we've got you covered. After your pool is installed, we continue to offer support and guidance regarding the care and keeping of your new water feature.
Float into luxury pool ownership with our swimming pool installation team in Los Angeles. Ask for an estimate for your project by calling (661) 667-4220.
Types of Swimming Pool Installation We Offer
Freeform Pools
Originating in 20th Century California, freeform pools are almost the new standard. The curved edges allow for more flexibility and creativity in design. Unlike traditional pools, these contemporary freeform pools can come in all shapes and sizes.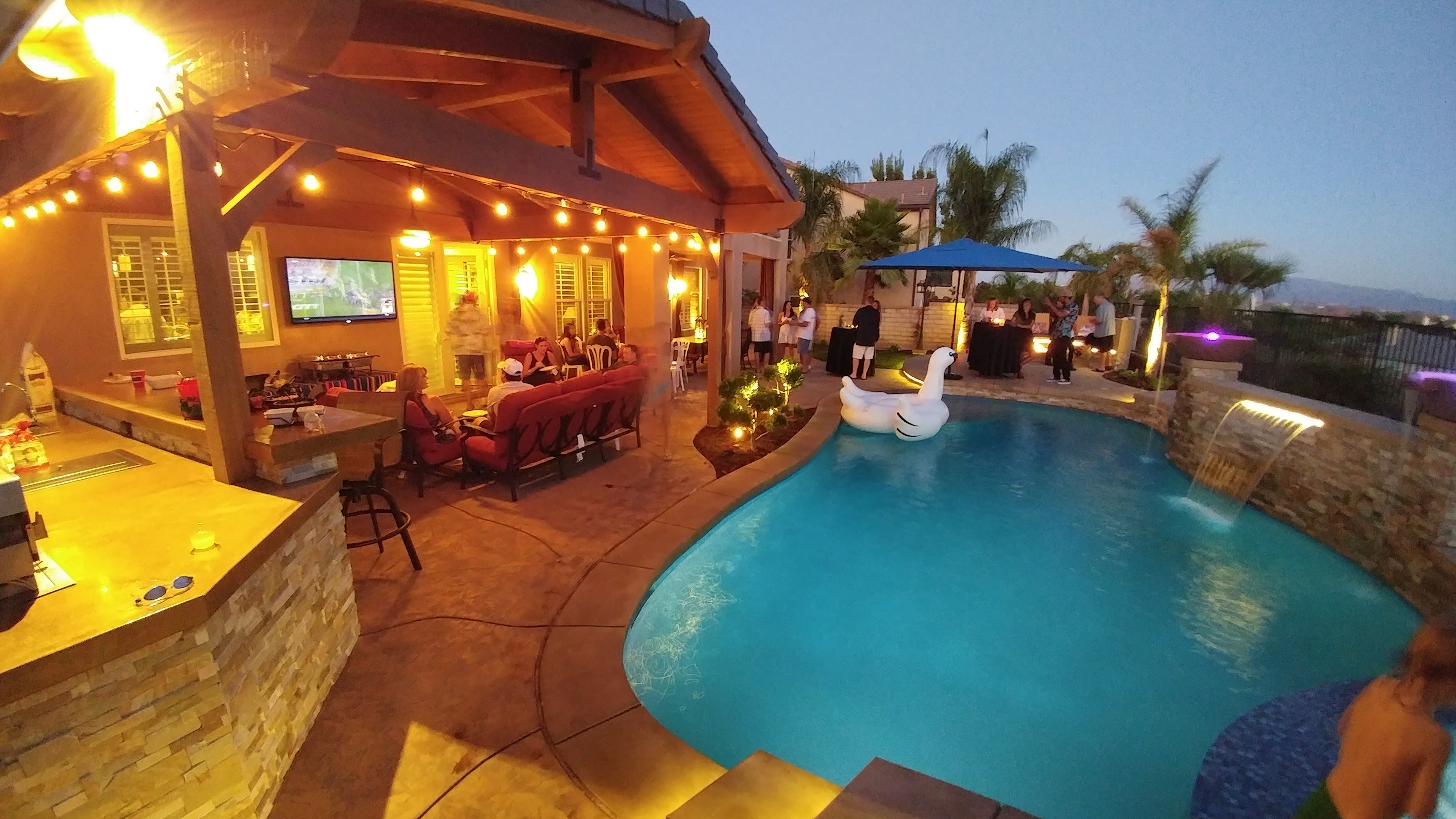 Traditional Pools
Any pool that is comprised of straight edges could be considered a traditional pool. These pools that are usually in the shape of a square or rectangle offer more symmetry than do freeform pools. The difference is entirely cosmetic, as both freeform and traditional pools function in the same way.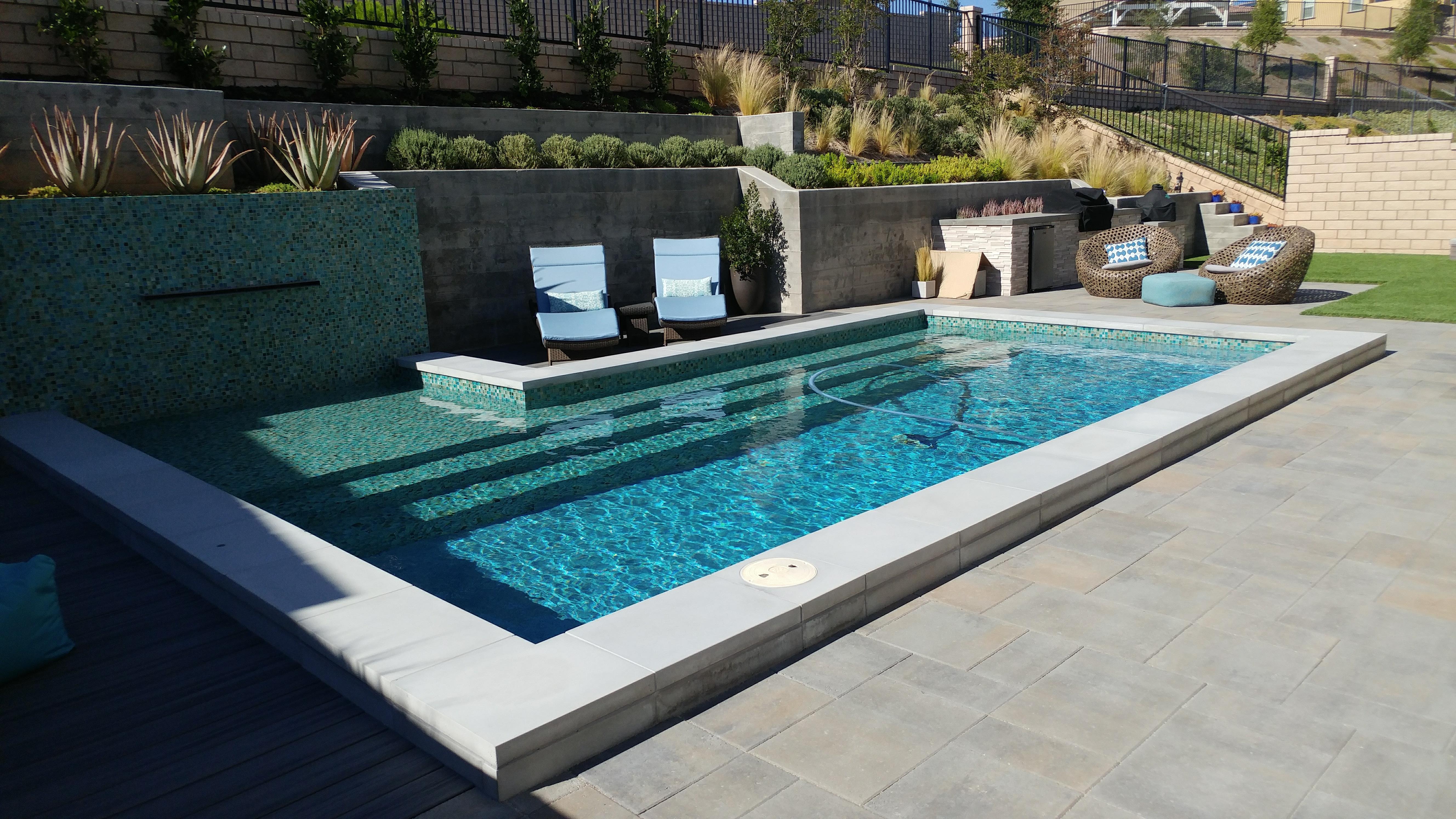 Natural Rock Pools
Made to resemble the great outdoors, natural rock pools really help bring serenity to your backyard. Many of the world's most prolific pools these days have that rocky surrounding that really brings the peaceful oasis to you and your loved ones.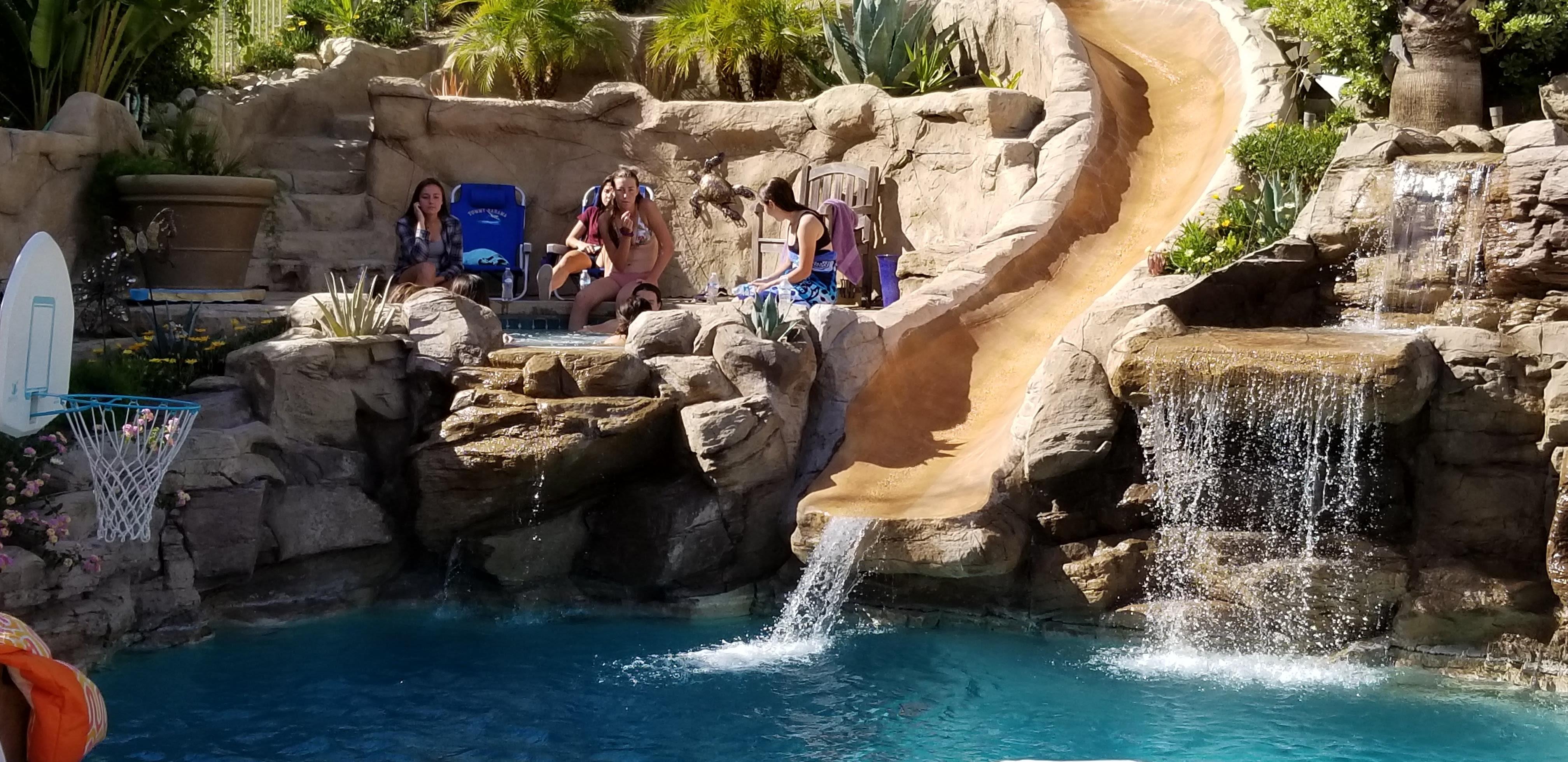 In-Ground & Above-Ground Pool Installations
Regardless of the landscape you have at your disposal, you really can build a pool anywhere. With both in-ground and above-ground pools, any backyard can become your personal oasis.
Our Reviews
Hear From Happy Customers
- Steven K.

- Andy S.

- Greg & Janine

- Dani C.

- Danielle O.
Services from Our All-Around Los Angeles Pool Contractor
Every member of our team operates at the same high standard of excellence. We work carefully alongside you through your new pool installation project to make sure you have all the information you need to design a pool that meets - and often exceeds - your expectations.
We provide the following services when installing your new pool:
Design ideas to help your pool fit into your existing landscape
Planning appropriately for your pool's depth, step placement, and more
Digging and surfacing of your pool
Running new gas lines, and placing all heating systems
Installation of water features - such as fountains and waterfalls
Want to know how a swimming pool is made?
1. Plan what shape/size the pool should be & where
2. Excavate the ground
3. Outline the walls with steel/wood
4. Install plumbing/electrical components
5. Make the walls and floor with concrete, vinyl, or fiberglass
6. Fill the pool with water
Watch the early stages here!
Turn Your Backyard into a Luxury Retreat
Throughout the LA Area, locals trust our pool experts for all new swimming pool installations. We provide both in and above ground pool installations for homes in Los Angeles County. Many homeowners decide to install a spa at the same time as their new pool - we can help with this as well!
If you're looking for swimming pool installation in Los Angeles, look no further. Building a new pool offers you the unique opportunity to customize every element of your swimming feature - from saltwater filtration systems to above-ground slides.
We offer up-front pricing for all new pool construction. Receive an estimate from our Los Angeles pool contractors at (661) 667-4220.
Need Pool Supplies, or Pool Maintenance?
We Can Help With That
Visit Sunline for All Your Pool Supply Needs