About Our Premier Los Angeles Swimming Pool Builders
True Dedication to Quality Service
Whether you're remodeling your existing pool or installing a brand-new feature, trust Thomas Pools to provide your home with the luxury water feature you have always wanted. We provide quality craftsmanship, so you can enjoy your new pool for a lifetime.
Work with our team to get your dream backyard. Call our Los Angeles pool builders at (661) 667-4220.
Why Choose Thomas Pools?
Since 1998, we have helped families across Santa Clarita, Ventura County, and Los Angeles create their perfect backyard. What's more, we love designing backyards that are completely unique to you. Don't settle for a cookie-cutter copy of your neighbor's pool; customize your yard to reflect your own style.
From a love of the outdoors stemmed our desire to help families create an outdoor space to enjoy. We love encouraging families to spend more time outside, in their beautifully designed backyards, even through the hottest summer months.
We work in backyards of all sizes, helping you to maximize your space to get as much out of your landscape as possible. From small spas to expansive resort-style pools, we do it all.
We provide many backyard pool building services, including:
We work meticulously through each project to make sure every detail is just right. From tile design to pool depth, from beach entries to wraparound steps, Thomas Pools provides an unparalleled level of expertise.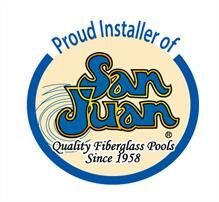 Our Reviews
Hear From Happy Customers
- Steven K.

- Andy S.

- Greg & Janine

- Dani C.

- Danielle O.
Certified Building Professional by the APSP
Tom Reid has achieved the nationally recognized designation of CBP, or Certified Building Professional, by the Association of Pool and Spa Professionals (APSP). This certification shows that Thomas Pools has achieved the highest level of training and experience in pool building and has demonstrated this through rigorous testing. Building professionals show their commitment to quality, expertise, safety, and professional excellence with the APSP Certified Building Professional Certification.
The APSP develops standards for the pool and spa industry and when adopted by state and local governments, have the force of law. The CBP Certification gives clients greater confidence that the guidelines and practices follow a national standard for safety, performance, and construction. This helps fortify the Certified Building Professional's reputation at the highest tier of industry reliability, respect, and trust. Want to know more about what it takes to become certified? Check out this video below!
This level of licensing and certification is required to build pools in other parts of the country, as it will be here in California in the near future. Thomas Pools continues to stay on the cutting edge of pool and spa construction with ongoing training, certification, and product knowledge backed by over 30 years of valuable experience in the pool industry.
Industry Leading Swimming Pool Builders in Los Angeles
Luxury in Your Own Backyard
Our commitment to cost-efficiency and high quality has earned us a reputation for being the trusted source for pool design in Santa Clarita, Ventura County, and beyond. Begin custom designing your pool today!
Reach out to our Los Angeles pool experts at (661) 667-4220.